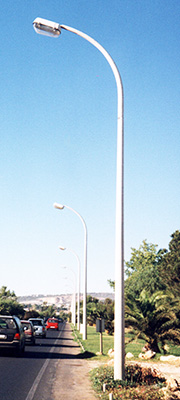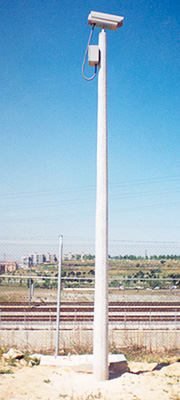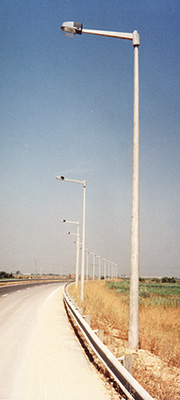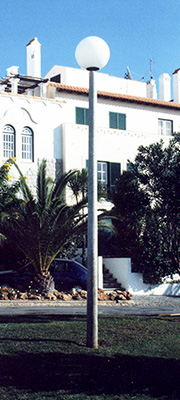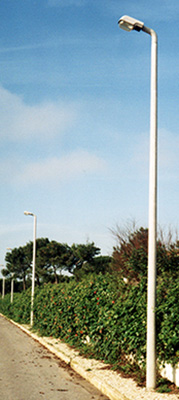 The tapered lighting columns are manufactured in prestressed and/or reinforced concrete.
The columns are robust and blend in easily with the landscape in any intended location. The columns are produced in a variety of designs and heights and are prepared to accept a variety of luminaires. The solidity of its structure ensures durability of the column and its luminaire.
The columns can be finished in natural concrete or in a polished marble imitation with a variety of colours: grey, pink, green, white and yellow.
Column handling and installation follow common procedures, which means they can be directly implanted in the ground without the need for a special base or foundation.
---
The testing for the protection provided by the enclosure of the electrical equipment is carried out in accordance with the standards, namely:
IP 45 (EN 60529)
IK 10 (EN 62262)





---
Factory production is in conformity with the following standards and specifications:
Lighting Columns. Part 4: Requirements for reinforced and prestressed concrete lighting column.
Common rules for precast concrete products.
Concrete. Part 1: Specification, performance, production and conformity.
Polished, prestressed concrete columns-Characteristics and tests.
For more detailed information download our catalogs
Catalogues