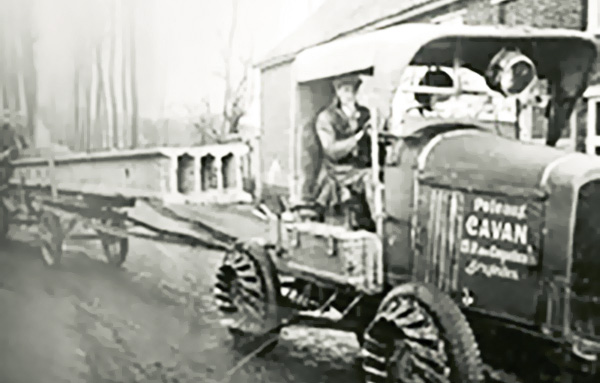 Company history
Providing quality and innovation since 1923
With over 80 years of history, Cavan is an international leader in design, manufacture, transport and assembly of prefabricated concrete poles. Since 1923, Cavan has been the leader in producing reinforced concrete poles. Highly specialized in the manufacture of concrete products, reinforced and prestressed, Cavan's client base extends throughout Europe, Africa and Brazil. Currently in its third generation, this family-based business has successfully maintained a solid market position, ensuring the highest level of customer service and quality that was established over 80 years ago by its founder.
Read more
Partnerships
Cavan has commercial partnerships with the following specialized companies: Jorge Lozano, Lda., for "Work at Height"; Posteforma Academy for special training in handling and transportation of concrete poles, construction of foundations and climbing concrete poles; and Lindley for the manufacture under license of concrete floats and other products.
---



---
Institutional Memberships
Cavan is a member of the following associations: ANIPB - National Association of Manufacturers of Prefabricated Concrete; The Order of Technical Engineers; The Association of Chartered Engineers; The Luso-Belgian-Luxembourg Chamber of Commerce; and ANETTA - National Association for Businesses and Technicians for Work at Height.
---